Operating a commercial vehicle requires a higher level of knowledge and skills than driving a private car. Most states need drivers to obtain a commercial driver's license (CDL) before driving a commercial vehicle on public roads.
Like any test, studying for CDL tests requires preparation as the test covers a lot of information. However, there are better ways to prepare for the test than struggling to memorize an entire CDL manual, which can be about 180 pages long.
Rather than waste countless hours trying to cram the entire manual, study smart. The following ten steps will help you prepare for and pass your CDL exam.
Find Out What the CDL Test Consists of
Every state has slightly different CDL tests, but they typically consist of a written knowledge test and a skills test. Some states require you to take the written test to get a CDL permit, while others need it for the actual CDL.
Additionally, if you're looking to pursue a driving career that involves tankers, triple-trailers, or other special vehicles, you must pass a CDL endorsement test, which requires an even higher level of knowledge.
Generally, the CDL test is based on national regulations. However, each state might have additional restrictions. The requirements mainly focus on the applicant's age, driving record, physical and mental health, etc.
The driving test goes by different names from one state to another but always consists of some combination of a pre-trip vehicle inspection, basic skills, and road skills.
Ensure you review the regulations for getting a CDL in your state to ensure everything goes smoothly throughout the application process.
Plan Ahead
Cramming as much information as possible a day or two before the exam may not yield the best results. Pick a day to take the exam and start studying ahead of time. Some states require you to take a CDL training course online or in person, so you should consider that.
You have plenty of options from which to choose, so shop around for a course that works best for you.
Read Through the CDL Manual
The CDL manual is like a study guide that outlines what you need to know to pass your CDL test. The manual also comes in handy when you need to quiz yourself on different processes and regulations.
CDL manuals contain plenty of information to help you prepare for your CDL test. Many of the topics covered on the test come straight from the manual. You can obtain your CDL manual online or request a print copy from your local DMV.
Know What to Study
Studying for the CDL test may seem challenging, especially when you have an extensive manual. CDL manuals cover plenty of material, and while there's no harm in studying everything in the manual, you want to focus only on what you need to know for testing purposes.
When studying for a Class A CDL test, you won't be tested on school bus safety or transporting passengers, though that information is in the CDL manual. Focus on sections that pertain to your needs.
Unless you plan to get extra endorsements, you typically don't need to review those sections of the manual. No matter the kind of CDL you're studying for, you'll have to take a general knowledge written test.
The general knowledge test consists of 50 multiple-choice questions focusing on rules and requirements, safe driving, pre-trip vehicle inspections, and safe cargo delivery. Some CDL designations require studying specific topics, such as hazardous materials.
Polish Your Study Skills
If you haven't taken a test in a while, finding a study technique that will work for you will make all the difference. People approach studying differently, and not everyone learns the same way.
For example, visual learners prefer to use diagrams, photos, and drawings to connect with ideas. In contrast, reading/writing learners retain information better if they read and summarize it in their own words.
If you remember things better when you hear them, consider having a conversation about the topics you're studying or reading parts of your study material out loud. Hands-on-learners, on the other hand, prefer doing something physical while studying. Choose a learning technique that best suits you.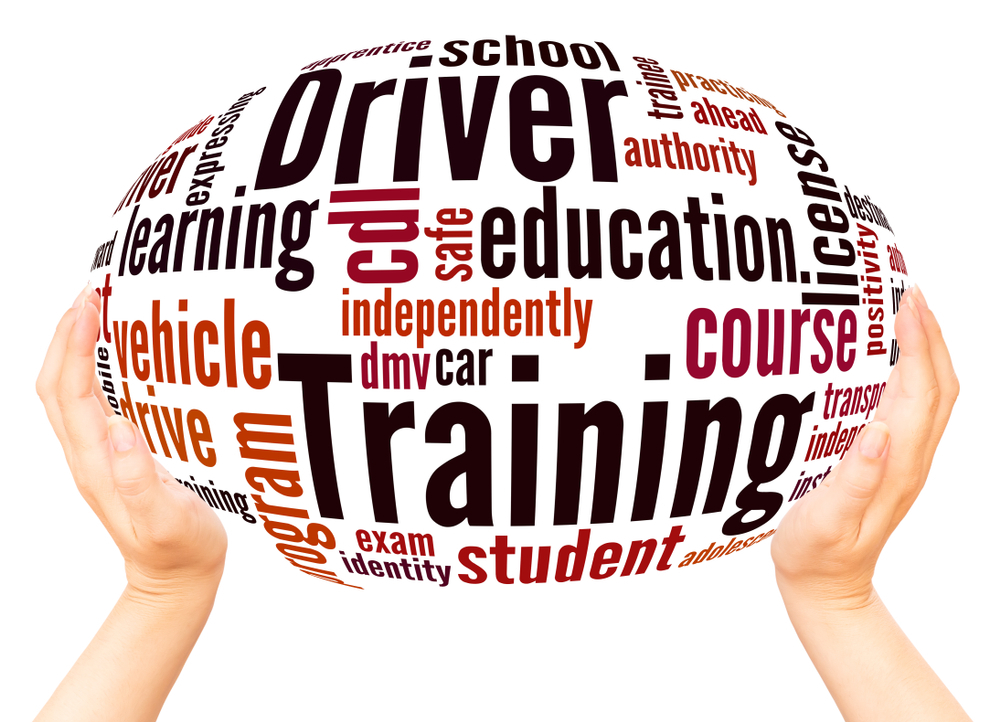 Study for CDL Test
Once you've narrowed down what you need to study and how you learn best, it's time to do the actual work. Consider the following studying tips:
Rewrite
Copying down information by hand can help you retain it. You can take notes, summarize the content in your own words, or even rewrite material word for word.
Read Aloud
Go through the CDL manual and read sections aloud to yourself or someone else. You could record yourself while reading and listen to it later while taking a walk or having dinner.
Use Flashcards
Flashcards can come in handy regardless of your preferred learning style. You'll typically create flashcards after reading and summarizing. However, some online tools also provide various flashcard sets to help you study. You can also use flashcards to quiz yourself.
Use Study Guides
While your state's CDL manual will highlight the material you need to cover, online study guides and CDL practice tests can help you grasp the material. Some websites charge for tests and study guides, but you can still access plenty of free online resources to help you pass your test.
Consider getting a CDL test preparation book, saving helpful websites, and downloading an app with study guides and other prep tools.
Take Practice Tests
Once you've reviewed and studied for the test, take practice tests to see your progress. CDL prep tests feature questions identical to the actual exams that give you everything you should know to pass.
The results will highlight the topics you've mastered and those that need extra work. Many states offer free CDL practice tests on their websites. You can get a generalized test for a CDL license or practice tests for a specific endorsement.
Exercise Good Study Habits
Good study habits help you save time, retain information, and make the most of each study session. Keep the following study habits in mind:
Spread Out Your Study Sessions
Don't spend all day and night cramming for your CDL test just before D-Day. You'll retain information better when you study in small bits over a couple of days. Plan to spread out your study sessions over several days or weeks.
Set Goals
Setting goals helps you work through the study material systematically. For example, you can set goals for the number of pages you'd like to read in a day or topics to cover in a week.
Avoid Distractions
Create an environment with minimal distractions. Some people focus better on some background music, while others prefer pin-drop silence. Find what helps you stay focused for better results when you study.
Get Plenty of Sleep
Did you know that sleep plays a crucial role in studying? Insufficient sleep can negatively impact your focus, alertness, memory, and overall performance. The American Sleep Association posits that sleeping between study sessions may make it easier to recall what you studied.
So, ensure you get plenty of shut-eye while studying for CDL tests.
Stay Focused and Attentive When Taking the Exam
Ensure you rest well and stay focused come test day. Never take an exam while you're dozing off or starving. Go to bed early the night before your exam and eat a hearty meal on the morning of the exam to give you plenty of energy.
Relaxing is crucial, especially if you plan to take the CDL test within the next few days or weeks. If you're struggling to stay calm, try meditating or exercising before taking your written test.
Some states might hinder you from taking a skills test immediately to minimize the risk of a potential accident that could be attributed to the driver's poor mental state.
Don't Forget the Skills Test
Once you complete the written portion of the CDL test, you'll need to show off your driving skills. First things first, make sure you know the truck. You don't want to fumble with anything during the test, as the evaluator will be watching keenly.
Ensure you know the inside of the truck like the back of your hand. Passing the CDL test also requires you to demonstrate technical expertise. For example, no shifting at intersections and use proper entry and exit techniques when getting in and out of the truck.
Review Pre-trip Inspection Formulas
While you can expect tons of general knowledge questions about driving commercial vehicles, expect some questions about pre-trip and post-trip inspections. Some states require particular inspection formulas for before, during, and after trips on commercial vehicles.
Study this specific knowledge before showing up to take your test to avoid any surprises.
Conclusion
These ten tips will help you when studying for CDL tests. Call us today at (636) 875-5000 or visit our blog for more content on CDL tests and how to prepare for them. We publish new material every other month to keep you updated on the most recent trucking developments.