If you're on the hunt for local driving jobs in St. Louis, your search ends here. Rapid Response trucking company has got your back, providing expert guidance to help you steer your career in the right direction. With the rising need for transportation services, local driving jobs have become crucial segments of the trucking industry. In this informative post, we'll showcase numerous exciting opportunities that await you as a Rapid Response driver in St. Louis.
Benefits of Working with Rapid Response
1. Competitive Pay and Benefits
At Rapid Response, our drivers are valued and appreciated for their hard work and dedication. We offer competitive pay and comprehensive benefits packages, including bonuses and incentives to further reward their efforts. Based on industry standards, truck drivers can earn a competitive hourly rate depending on experience and location. Choose a career with us and enjoy the rewards of your hard work.
2. Flexible Schedules
We understand the importance of work-life balance, which is why we offer flexible schedules for our drivers. Whether you prefer day or night shifts, full-time or part-time work, we have a variety of St. Louis transportation jobs to fit your needs.
A. Local Routes
Our local routes allow drivers to be home every night, ensuring that you can spend quality time with your family and friends. This option is ideal for those who value stability and consistency in their daily routine.
B. Regional Routes
For drivers who enjoy exploring the region, we offer regional routes that allow you to travel throughout the Midwest. These routes typically involve a few days on the road, followed by a few days off, providing an excellent balance between work and personal life.
C. Customized Shifts
At Rapid Response, we recognize that every driver's needs and preferences are unique. That's why we work with you to create a customized shift schedule that aligns with your lifestyle. Whether you prefer early morning starts, afternoon shifts, or overnight driving, we strive to accommodate your preferences.
D. Seasonal Opportunities
In addition to our regular full-time and part-time positions, we also offer seasonal opportunities for drivers looking to supplement their income during peak periods. These temporary roles provide great flexibility and the chance to earn additional income during high-demand seasons.
E. Time Off and Vacation
We believe that well-rested drivers are more productive and safer on the road. As a Rapid Response driver, you'll enjoy a generous time-off policy, including paid vacation, sick leave, and personal days, allowing you to relax and recharge when needed.
By offering a wide range of flexible scheduling options, Rapid Response ensures that our drivers can maintain a healthy work-life balance while enjoying a rewarding career in the transportation industry.
3. Job Stability
With the growing demand for truck drivers, you can rest assured that a career in the trucking industry will provide long-term job security. The U.S. Bureau of Labor Statistics projects a steady growth in employment opportunities for heavy and tractor-trailer truck drivers over the coming years.
4. Supportive Work Environment
At Rapid Response, we pride ourselves on fostering a supportive and inclusive work environment. Our drivers are part of a tight-knit community, and we encourage open communication and collaboration. Here are some of the ways we cultivate a positive atmosphere for our drivers:
A. Open Communication
We believe that effective communication is the key to a successful team. Our management is approachable and receptive to feedback, ensuring that your concerns and suggestions are heard and addressed promptly. We also hold regular team meetings to discuss updates, share best practices, and celebrate successes.
B. Mentorship and Peer Support
For new drivers joining the Rapid Response family, we provide mentorship and guidance from experienced drivers who have a wealth of knowledge in the industry. This peer support system helps new drivers adapt to the company culture and learn valuable tips and tricks for success on the road.
C. Recognition and Appreciation
We understand the importance of recognizing and appreciating our drivers' hard work and dedication. To show our gratitude, we regularly celebrate driver achievements with awards, acknowledgments, and special events designed to boost morale and foster camaraderie among our team members.
D. Health and Wellness Initiatives
A healthy driver is a happy driver. At Rapid Response, we prioritize the well-being of our drivers by offering health and wellness initiatives, such as gym membership discounts, ergonomic assessments, and access to resources for mental health support. These programs help our drivers maintain a healthy lifestyle both on and off the road.
E. Diversity and Inclusion
We are committed to promoting diversity and inclusion within our workforce. Our diverse team of drivers brings a wealth of perspectives and experiences that enrich our company culture and contribute to our success. We offer training and resources to ensure that everyone feels welcome, respected, and valued at Rapid Response.
5. Opportunities for Growth
We believe in providing our employees with opportunities for growth and advancement within the company. As a driver for Rapid Response, you'll have access to ongoing training and development programs that will help you enhance your skills and advance your career.
Requirements for Local Driving Jobs at Rapid Response
1. Necessary Licenses and Certifications
To qualify as a truck driver for Rapid Response, you must possess a Class A CDL (Commercial Driver's License). This license is a prerequisite for operating heavy commercial vehicles and is essential for all drivers joining our team.
2. Experience and Skills
While we welcome drivers with varying levels of experience, we highly value those who demonstrate safe driving habits and excellent communication skills. These qualities are essential for success in the fast-paced world of transportation and logistics.
3. Background Check and Drug Test
At Rapid Response, we prioritize safety for our drivers and the communities we serve. As part of our hiring process, all applicants must pass a background check and drug test to ensure compliance with our safety policies and requirements.
How to Apply for a Local Driving Job with Rapid Response
1. Online Application Process
The process of applying for St. Louis transportation jobs is now effortless with our speedy and straightforward online application form. All you need to do is complete a short online form and submit the required documents to begin.
2. Interview Process
Once your application is reviewed, you may be invited for an interview. This may include assessments to evaluate your skills and qualifications. To increase your chances of success, make sure to research the company and practice answering common interview questions using resources like The Balance Careers.
3. Onboarding and Training
Upon being hired, you'll go through an onboarding process to familiarize yourself with our company policies and procedures. Additionally, Rapid Response offers comprehensive training programs to help you excel in your new role as a driver.
Steering Towards a Promising Future: Local Driving Jobs in St. Louis with Rapid Response!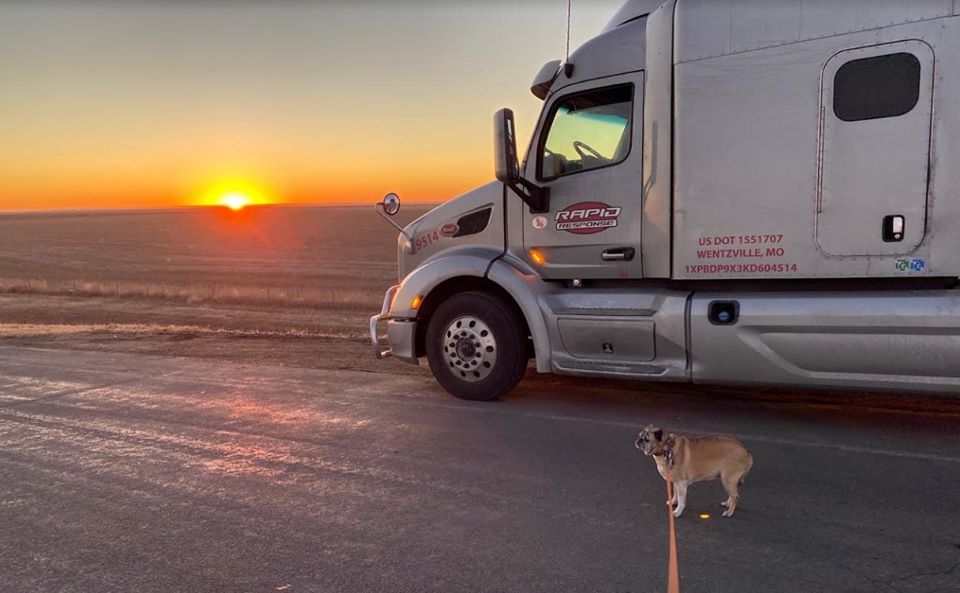 Join the Rapid Response team today and embark on a fulfilling and secure career in the transportation industry as a local driver in St. Louis. Our company offers top-of-the-line compensation, flexible scheduling, and nurturing workplace culture. We are confident that you will find a perfect match with us. Apply now and don't let this golden opportunity slip away!