If you're considering a career as a commercial truck driver in St. Louis, obtaining a Commercial Driver's License (CDL) is the first step on your journey. In this in-depth guide, we'll cover the regulatory requirements for obtaining a CDL, the different types of CDLs, accredited St. Louis CDL training schools, costs associated with training, employment opportunities, and useful tips for new applicants.
Regulatory Requirements for Obtaining a CDL
To obtain a CDL in St. Louis, you must meet the following requirements:
Be at least 18 years old (21 years old if you plan to drive interstate)
Possess a valid Missouri driver's license
Have a clean driving record
Pass a medical examination
Pass the written knowledge test and skills test
Types of CDLs
There are three types of CDLs, each allowing you to operate different types of commercial vehicles:
Class A CDL: Allows you to operate any combination of vehicles with a Gross Vehicle Weight Rating (GVWR) of 26,001 pounds or more, provided the towed vehicle is heavier than 10,000 pounds.
Class B CDL:

Allows you to operate a single vehicle with a GVWR of 26,001 pounds or more, or any such vehicle towing another vehicle not exceeding 10,000 pounds GVWR.

Class C CDL:

Allows you to operate a vehicle designed to transport 16 or more passengers (including the driver) or hazardous materials.
CDL Training Schools in St. Louis
Several accredited CDL training schools in St. Louis can help you obtain your CDL. Some popular options include:
160 Driving Academy
St. Louis Community College – Forest Park
MTC Truck Driver Training
Roadmaster Drivers School
When choosing a school, consider factors such as tuition costs, location, course duration, and job placement assistance.
"Rapid Response would like to clarify that it is not affiliated or partnered with any of the CDL training schools listed above, and can offer no assurance as to their qualifications or services. We are not responsible for any potential losses incurred by students who choose to enroll in a CDL training program offered by any of those schools."
Costs Associated with CDL Training
The cost of CDL training in St. Louis varies depending on the school and the type of CDL you're pursuing. On average, expect to pay between $3,000 and $7,000 for tuition. Some schools offer financial aid and payment plans to help with these costs.
Additional costs include:
Medical examination fees
Licensing fees
Written knowledge test and skills test fees
Employment Opportunities and Salaries
With a CDL, you can pursue various employment opportunities in industries such as transportation, construction, waste management, and more. Some common job titles include:
Long-haul truck driver
Local delivery driver
Bus driver
Construction equipment operator
Waste disposal driver
In St. Louis, the average salary for a CDL holder is around $65,000 per year, with experienced drivers earning up to $210,000 or more.
Tips and Advice for New CDL Applicants
Best time to apply: CDL training schools often have multiple start dates throughout the year, so research the schedules of the schools you're interested in and plan accordingly.
Application process:

You'll typically need to complete an application form, provide proof of your driver's license, pass a medical examination, and pay any required fees.

Choosing the right school:

Look for schools with a good reputation, modern equipment, experienced instructors, and job placement assistance. Visit the schools, talk to current students and graduates, and read online reviews to get a better idea of what to expect.

Prepare for the written knowledge test:

Study the

Missouri CDL Manual

, take practice tests, and attend classes or workshops if available.

Practice your driving skills:

Enrolling in a CDL training school will provide you with hands-on experience and guidance, but practicing outside of class hours can help you become more confident and proficient.
With the right training and determination, obtaining a CDL in St. Louis can lead to a rewarding and well-paying career in the transportation industry. Start researching schools today and begin your journey toward a successful future as a commercial driver.
Unleash Your Potential with Rapid Response, Midwest's Largest Trucking Company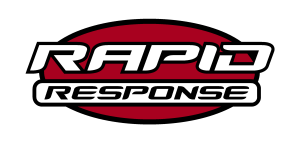 This article is proudly presented by Rapid Response, the Midwest's largest trucking company. As industry leaders, we are dedicated to providing exceptional service and support to our team members and clients alike. Our commitment to excellence is what sets us apart from the competition. If you have any questions or would like more information about pursuing a career with Rapid Response, don't hesitate to contact us. We're here to help guide you on your journey to success in the transportation industry, and we look forward to welcoming you to our family of professionals. Reach out today and discover the endless possibilities that await you at Rapid Response!